In addition to his work in film, television and theater, Michael Townsend Wright performs a wonderful variety act that's perfect for a hip cabaret audience or a senior citizen group.

Michael sings old-time favorites, tells jokes and stories, does marvelous impressions of famous comedians like Bob Hope, Jack Benny and Seņor Wences, and charms the audience with his wit, talent and humor.

Accompanied by accomplished pianist Danny Schwartz, Michael puts on a one-man variety show that echoes an earlier time, yet is as fresh and contemporary as today.

With his trademark hat rack, Michael transforms himself on stage, changing from one character to another right before your very eyes.

Call (570) 421-5666 now to book Michael to entertain at your supper club, fundraiser, seniors luncheon or special event.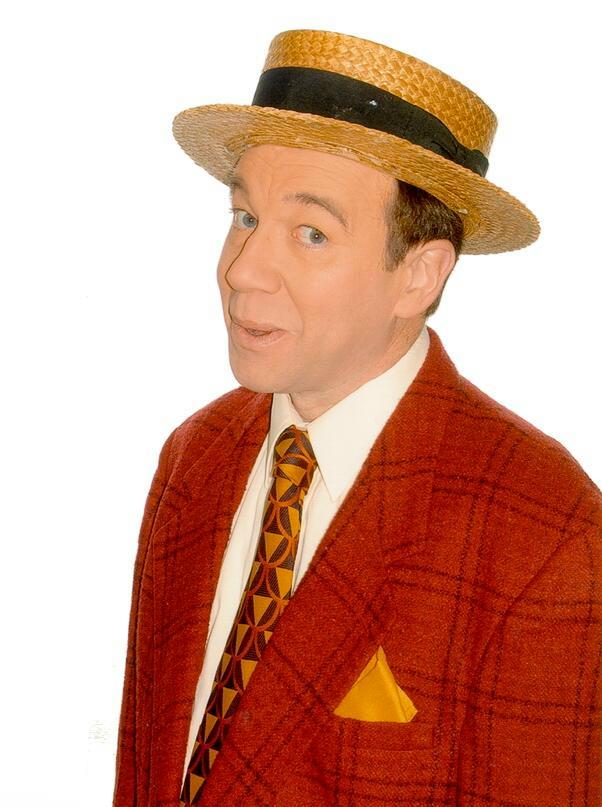 MICHAEL TOWNSEND WRIGHT
"The Cliffwood Crooner"